Underground Kingdom
Available Nov 2012
ON APP STORE
Stay Tuned
Underground Kingdom

is a

gamebook app

for iPad and iPhone, adapted from the original

Choose Your Own Adventure®* book

by

Edward Packard.
* Choose Your Own Adventure® is a registered trademark of Chooseco, LLC.
Frequenly asqued questions
What is Underground Kingdom?
Underground Kingdom is an interactive gamebook for iPad and iPhone, adapted from the classic Choose Your Own Adventure®* book from Edward Packard. We will bring the experience to a new level, as it will include interactive features, amazing illustrations, animations and sounds.
What is a Gamebook?
Gamebooks can be defined as books where the reader make choices which affect the course of story. They are the origin of adventure videogames, as they let the reader make decisions and participate in a much more interactive way.
Choose Your Own Adventure®* is arguably the most popular series of the genre, so we want to take some of the best of these books and develop them into new digital adventures for iPad and iPhone.
How can I buy the app?
The app is in development, but you can enter our Kickstarter project and make a pledge to get a copy of the application when it's launched. We have great rewards for those who pledge!
When it will be ready?
The application will be launched in November 2012.
How can I help this project?
Right now we have a Kickstarter project going on. Enter here to watch the video of the project, and if you like it you can pledge and select your reward!
You can also help by sharing this campaign and spreading the word about this project on Facebook, Twitter, Google+, Blogs, Friends, etc.. We know there is a huge community of fans that read the series in their childhood and would love to read it again in this exciting new digital format, and pass it on to their children too!
In what languages will it be developed?
The application will be available in English and Spanish, and we plan to add more languages after the launch.
Choose Story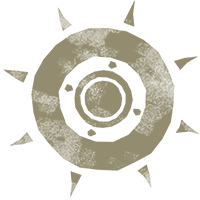 When this project started, our idea was to use the original stories, so we got in touch with Edward Packard, the creator of the concept for the series and author of the first *Choose Your Own Adventure book®.
He doesn't have the rights to the trademark, but he owns the rights of the books he wrote, so he offered to make some of his favorite books available to us and help us turn them into apps. We're starting with "Underground Kingdom".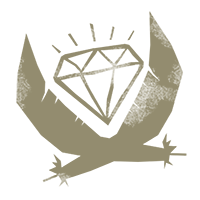 Our idea is to adapt more books from the original series. We will continue with Hyperspace, Invaders from within, Survival at Sea and Dinosaur Island.
We thought of presenting the idea to a publisher that would help us with funding and contacts, but we like the freedom of creating a product without corporate constraints that would hold back our project. Kickstarter seemed the perfect platform to raise funds and complete this great adventure. Take a look at our project on Kickstarter!